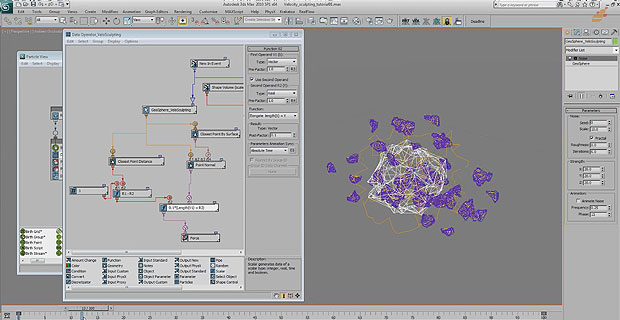 This tutorial shows you PFlow Simulation and PFlow advanced data manipulation. How to setup using geometry to sculpt your explosion and velocities using the PFlow Toolbox#2 and #3 in canon. Along with that you learn how to use the new RayFire Fragmenter modifier and how to prevent "physx explosion" caused by overlapping collision shapes. (It is recommended to have caching tools like SuperMesher or XMesh). The video is 84 minutes long in 1280×720 WMV format and the download features the final max file without external plugins (other then mentioned).
Buy it now for $12 through PayPal
By clicking the button below, I agree with the
Terms & Conditions
.
Note: There is a free version of this tutorial on vimeo that is in lower video quality and does not feature any 3ds Max Files: Free velocity sculpting tutorial
All scene files set up with 3ds Max 2010-64 bit.