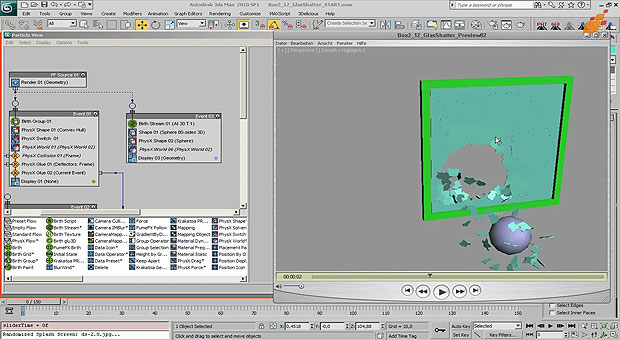 This mParticles tutorial covers how to shatter glass and use multiple binding types to restrict glass to framing, etc. Other particle systems are used to break the glass by impact and stress.
The video is 42 minutes long in 1280×720 WMV format and the download features the start and final setups, as well as screen shots and previews.
Buy it now for $12 through PayPal
By clicking the button below, I agree with the
Terms & Conditions
.
All scene files set up with 3ds Max 2010-64 bit.