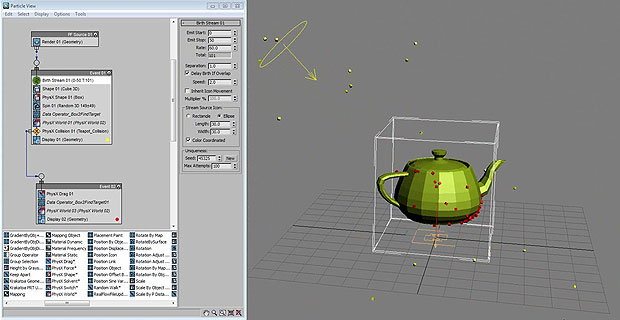 This tutorial shows you PFlow Simulation and PFlow advanced data manipulation. How to setup a "Find Target" much like the regular PFlow operator using the Particle Flow Toolbox #2 and #3 together (the common Find Target test does not work with PhysX properly). The video is 14:30 minutes long in 1280×720 WMV format and the download features the final max file without external plugins (other then mentioned).
Buy it now for just $8 through PayPal
By clicking the button below, I agree with the
Terms & Conditions
.
All scene files set up with 3ds Max 2010-64 bit.