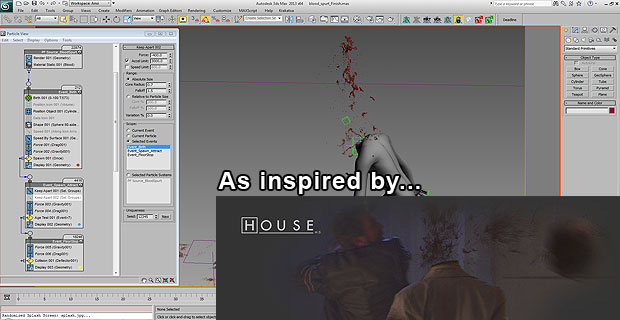 In this tutorial you learn how to create blood like spurts without any plug-ins. As optimization the setup will be extended using Particle Flow Toolbox#3 as well as 2 different blob meshes (Thinkbox's "Frost" and 3DAliens' "PWrapper"). In addition to the tutorial you should download the free updated Max2010 Biped Collection (http://usa.autodesk.com/adsk/servlet/ps/dl/item?siteID=123112&id=13390051&linkID=9241178).
In addition to the non-plug-in version of the setup consider using:
– 3DAliens' "PWrapper": http://3daliens.com/joomla
– Thinkbox's "Frost": http://www.thinkboxsoftware.com/frost
The video is 63 minutes long in 1280×720 WMV format and the download features the start setup as well as the final setup.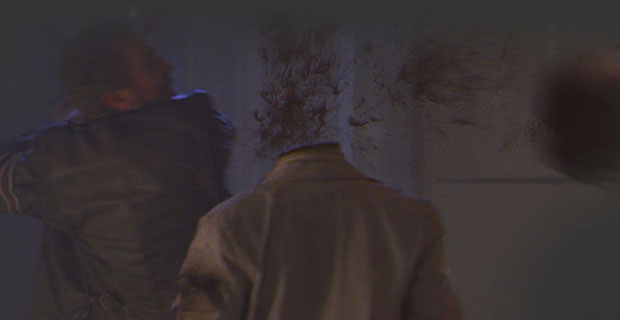 Buy it now for $14 through PayPal
By clicking the button below, I agree with the
Terms & Conditions
.
All scene files set up with 3ds Max 2010-64 bit.