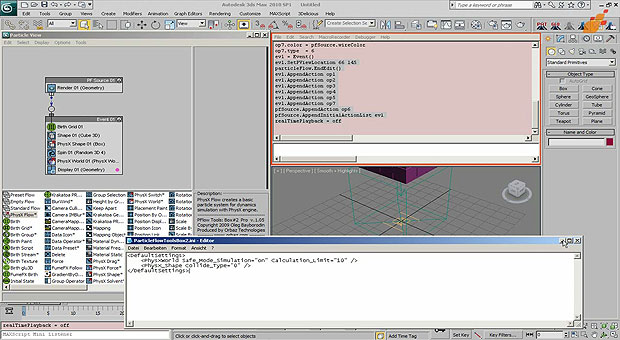 Go under the hood in this mParticles tutorial about how to get the max out of your toolbox. Learn how to edit the INI files to change default settings for Shapes and the PhysX world.
The video is 16 minutes long in 1280×720 WMV format and the download features the start and final setups, as well as screen shots.
Buy it now for $5 through PayPal
By clicking the button below, I agree with the
Terms & Conditions
.
All scene files set up with 3ds Max 2010-64 bit.