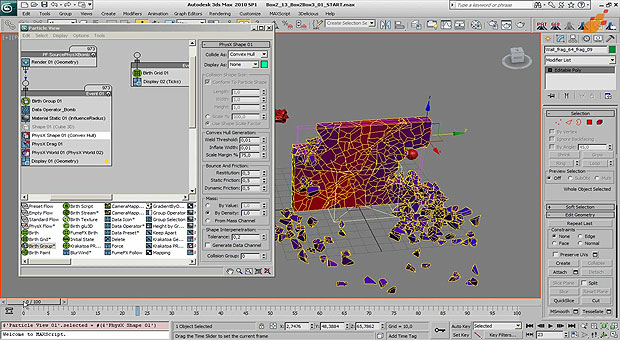 Cross the streams with the combo tutorial that shows the true power of both toolboxes: They talk to each other back and forth!
Learn how to set up sophisticated bomb systems that are easy to art direct and show the artist the detonation force in the viewport! Bomb velocities can be manipulated by modifiers like noise as the bombs detonate by surface normals of the bomb object.
The video is 40 minutes long in 1280×720 WMV format and the download features the start and final setups, as well as screen shots and previews.
Buy it now for $15 through PayPal
By clicking the button below, I agree with the
Terms & Conditions
.
All scene files set up with 3ds Max 2010-64 bit.