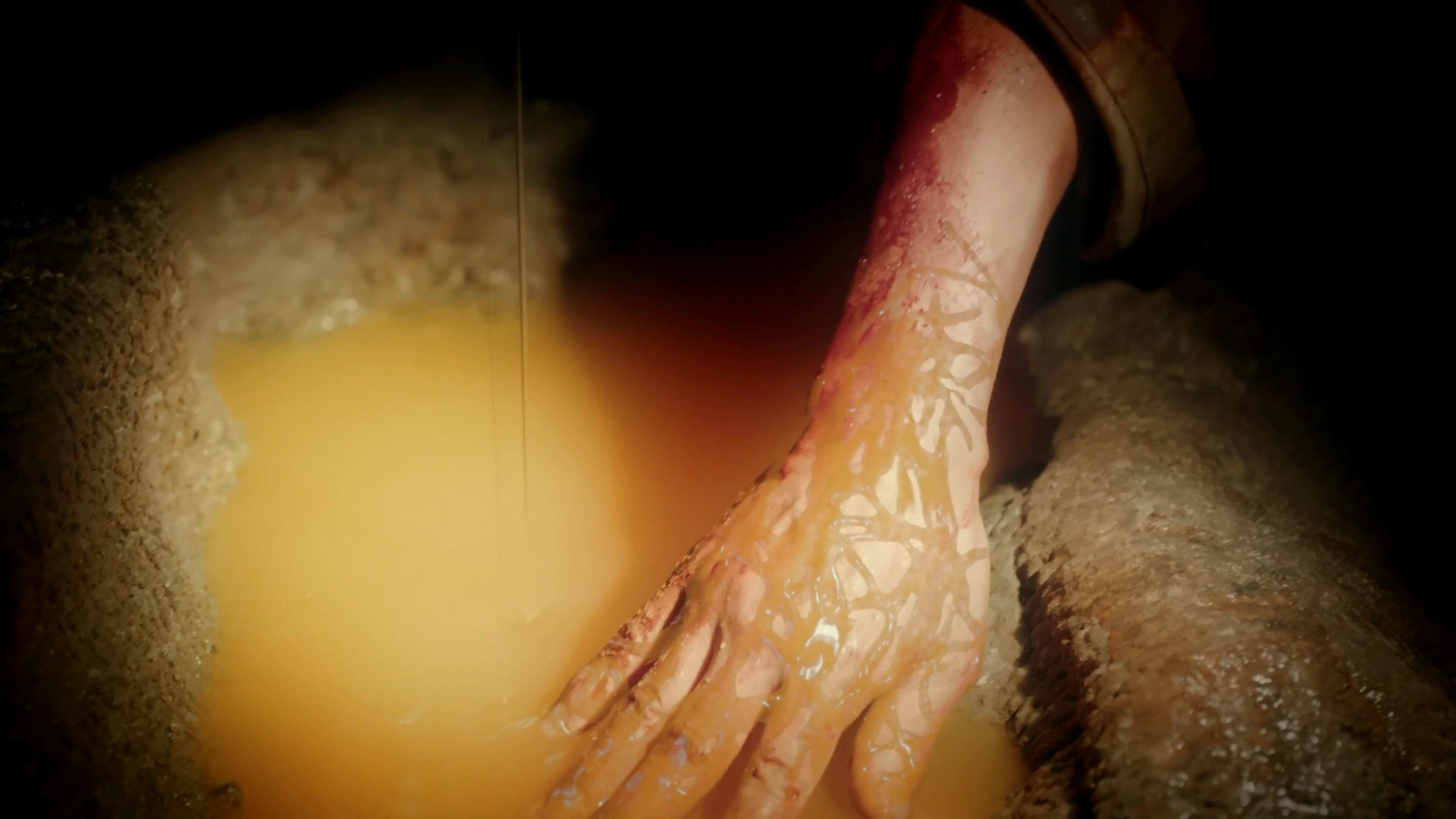 Project Description
Extant Episode 111 "Healing Goo"
BTS for Encore Hollywood for the TV show EXTANT.
PFlow setup that creeps up an arm to heal the injured miner. Lots of cascaded spawn tests in PFlow 😉 Winds control the motion and randomness, lock/bond tests restrict the motion to the animated surface.
Frost for meshing, vray SSS for rendering. The final was rendered still and projected in the moving arm since the matchmove was not 100% correct and it made the stickiness look off so we had to find  work around for that.
Project Details
Skill needed

Category

Project Website